©Flower Power design for iP

hone, featured in National TV commercial.
---
Store
Click on the designs (below) that you want to order for your iPhone, iPad, iPad mini, Samsung Galaxy, Galaxy Note, Kindle and Laptop cases.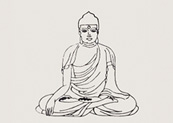 Meditative Buddha

Day Glow Geo

Legeresque

Purple Pink Splash

Pink Lava Lamp

Tire Scribbles

Psychedelic Leopard

Flower Power

Red and White Floral

Waikiki

Indonesian Batik

Indian Arabesque

Jelly Beans

Sixties Floral

Turkish Tapestry

Versace Floral

Dayglo Animal Skin

Purple Green Madness

Blue Pool Of Water

Tossed Strawberries

Sunrise

Abstract Pop
 
Silver Techno

Stop War Now

Zebras
All designs are copyrighted and registered all rights reserved. They cannot be reproduced in their entirety or in part through  modification without purchase or license.